How to get Nepal Visa on Pakistani Passport?
Nepal Tourist Visa can be applied online at the link given here and after receiving email approval you can submit your original passport for visa stamping at your nearest embassy or consulate of Nepal.

STEP 1: Click Here to open the link to submit your personal details for visa application.
STEP 2: A confirmation slip will be generated at the end of the online visa application. Please save it on your computer.
STEP 3: Applicant is requested to send the confirmation slip as well as the following documents (in pdf format) to Embassy's email address eonislamabad@mofa.gov.np or eonislamabad@gmail.com.
STEP 4: Once received the email with confirmation slip and other required documents will be replied in 2 business days.
STEP 5: Visa applicant will be notified through email to visit the Embassy or Consulate of Nepal at their convenience on working days (Monday to Friday) from 9:30am to 12.30pm with their original passport and the confirmation slip. Applicants will be advised the date and time of passport collection while submitting the original passport for visa stamping. Normally it takes two working days for issuance of tourist visa. Applicant concerned should collect the visa stamped passport in-person from the Embassy or Consulate of Nepal.
In case, applicant is unable to appear in person for the passport collection, the Embassy or Consulate should be notified through email along with the authority letter in the name of the authorized person and a copy of authorized person's CNIC or passport and most direct contact number of the authorized person before visiting the Embassy or Consulate in-person.
Required Documents
Visa Application Form
Fill visa application form online as mentioned above in step 1.
One Recent Photograph
Scanned one color photograph of the applicant.
Passport
Scanned copy of bio-data page of passport. Passport must be valid for at least for six months.
CNIC
Scanned copy of CNIC.
Previous Nepal Visa – (optional)
If you have visited Nepal before, copy of visa and arrival/departure stamps showing your most recent travel to Nepal.
No Objection Letter – (optional)
If you are a business person, a letter/no objection letter from your company.
Invitation Letter – (optional)
If you are invited to attend a seminar, workshop, meeting or conference.
Click Here for updated tourism and covid-19 information.
Visa Fees
Tourist Visa (15 Days): Rs: 4,500
Tourist Visa (30 Days): Rs: 7,500
Tourist Visa (90 Days): Rs: 18,750
Note: Visa fee can be changed at any time.
Processing Time
Two to Five working days.
Accepted Vaccines
Pfizer
Moderna
AstraZeneca
Johnson & Johnson
Sinopharm
CoronaVac (SinoVac)
Booster Dose (if required)
For more details or to know latest changes contact embassy or consulate directly at the contact details given below.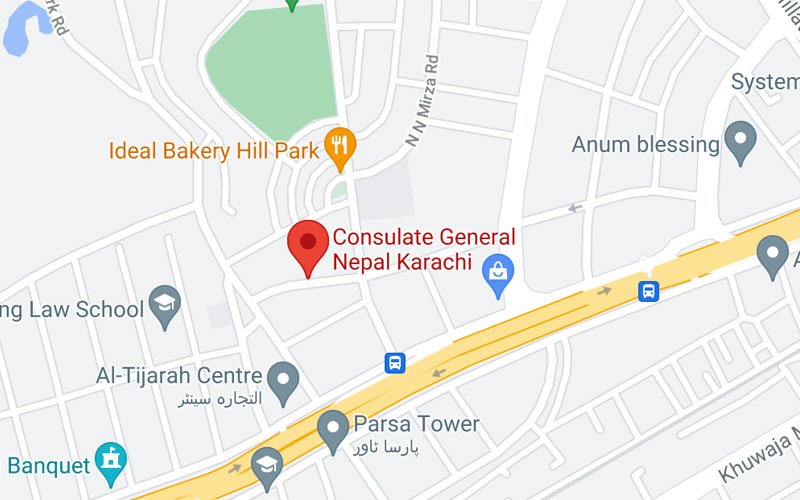 ---
Short Intro of Nepal
Nepal country is a landlocked country located in South Asia. Nepal is mainly situated in the Himalayas, but also includes parts of the Indo-Gangetic Plain, bordering Tibet of China to the north, and India in the south, east, and west, while it is narrowly separated from Bangladesh by the Siliguri Corridor and from Bhutan by the Indian state of Sikkim.
Capital: Kathmandu
Dialing code: +977
Currency: Nepalese rupee
Cities of interest: Kathmandu, Pokhara, Annapurna and more
Official language: Nepali
Tourism in Nepal
Tourism in Nepal is one of the mainstay of Nepalese economy. Tourism in Nepal is also a major source of foreign exchange and revenue. Possessing 8 of the 10 highest mountains in the world, Nepal is a hotspot destination for mountaineers, rock climbers and people seeking adventures.
Places to See in Nepal
Kathmandu
Pokhara
Annapurna
If you have short time then I recommend you above in bold text.
---
Travel Tips
Free Hotel Booking
Watch this video to know how to get Free Hotel Booking or Reservation for Visa Processing.
---
Flight Reservation
Watch this video to know how to make flight reservation for Visa applications.
---
If you have any other questions, please let me know in the comments section below. And share this information with your friends and family if you want.