Malaysia Sticker & eVisa Guide
How to get Malaysia Sticker Visa on Pakistani Passport?
Malaysia sticker visa can be obtained from Embassy of Malaysia in Islamabad or Consulate General of Malaysia in Karachi. Malaysia sticker visa can also be obtained through appointed visa drop box agents including Gerrys and TCS.

Required Documents for Sticker Visa
Covering Letter
Visa request letter.
Visa Application Form
One visa application form typed or filled in capital letters.
Two Recent Photographs
Two (02) recent photographs of applicant (passport size/white background).
Original Passport & Copies
Original passport & photocopy of passport (A4 size) validity of passport must be more than 6 (six) months during time of travel.
Letter from Employer
Employment Letter (Individual or Institution – typed written)
Bank Statement
Original copy of Bank statement/s for the last six (6) months (minimum Rs. 300,000) or sufficient funds to cover expenses of individual or group travel (must be verified/certified by the issuing bank).
Flight Reservation of Confirmed Return Air-Ticket
Flight Reservation or Confirmed return ticket.
Hotel Reservation
Hotel reservation for your entire period of stay.
CNIC Copy
Original & photocopy of Pakistan National Identity Card (CNIC) (A4 size).
Invitation letter for Business Purpose
Invitation letter from Malaysian sponsor is required for business visit or attending conference.
Covid-19 Related for All Visas
Vaccination Certificate
Travelers must be fully vaccinated with accepted vaccines and proof of verifiable covid-19 vaccination certificate with QR code. Travellers can travel after 14 days days of second dose.
PCR Test
First negative PCR test taken within 72 hours before arrival. The second PCR test may be taken after arrival by Malaysian authorities.
Travel Health Insurance
Travel health insurance is recommended with minimum coverage of 50,000 USD. Travel health insurance from local Malaysian company is preferable which can be purchased online.
Visa Fees
Transit Visa (Single/Multiple Entry): Rs: 12,550
Tourist Visa (Single/Multiple Entry): Rs: 12,550
Processing Time
At-least seven (07) working days.
Accepted Vaccines
Pfizer
Moderna
AstraZeneca
Johnson & Johnson
Sinopharm
CoronaVac (SinoVac)
Cansino
Visa fee can be changed at any time and appointed agents may charge their service fee if you apply with them.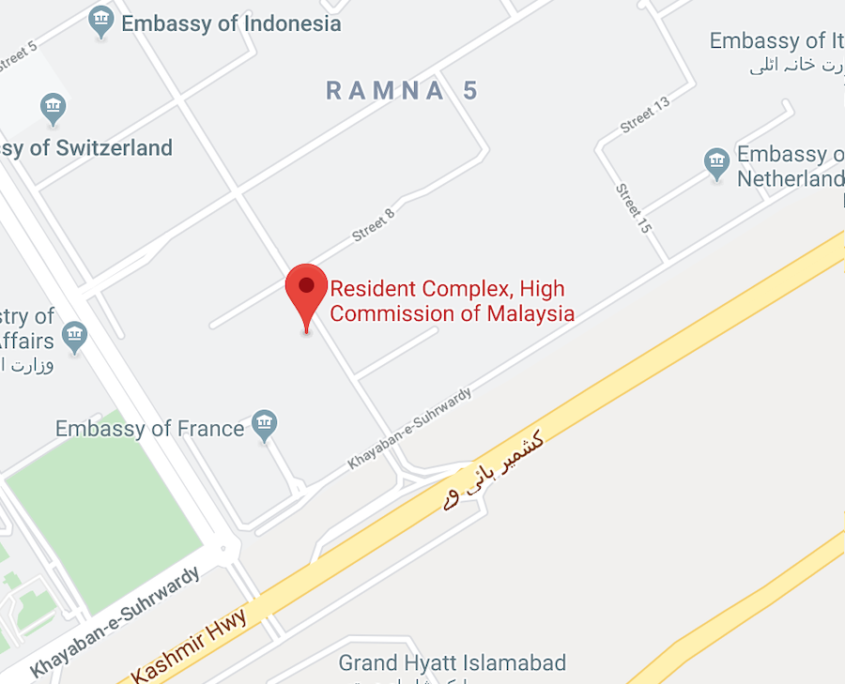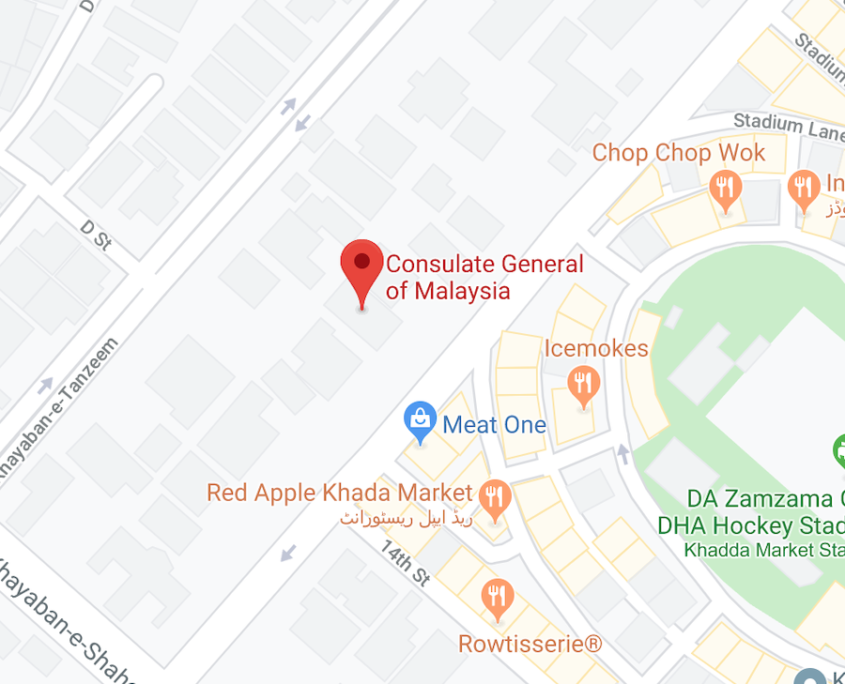 ---
How to get Malaysia eVisa on Pakistani Passport?
Malaysia launched their e-Visa service for Pakistani passport holders. Processing time is two working days but once applied it may take only few hours to receive e-Visa in email with a simple and easy process.
If you are a new user, create an account and submit your application online.
Malaysia eVisa Official Website
Required Documents for eVisa
Photograph
One (01) recent photograph (photograph requirements mentioned below)
Passport
First bio-data/photo page of your current passport
Flight Booking
Confirmed or Reservation only, any of both. I recommend you to get free reservation from any travel agent which will be held for 24/48 hours. Later you can get confirmed air ticket as per your plan once e-visa is received.
Hotel Booking
Paid or Unpaid, any of both. I recommend you to get free hotel/hostel reservation from Booking.com or HostelWorld.com, some properties allow to make reservation without credit/debit card. Later you can book as per your plan once e-visa is received.
Bank Statement & Account Maintenance Letter
Bank statement for the last six (6) months, sufficient funds to cover expenses along with Account Maintenance Letter. Around Rs 300,000 in your account per person should be enough.
Take a Note
e-Visa Processing Time: Min Two Working Days
e-Visa Validity: Three (03) Months
eVisa – Duration of Stay: Up to 30 Days
e-Visa Fees: MYR 157 – (Visa fee can be changed)
How to make payment?
1) Open eVisa Website, create or login your account
2) Fill application form & upload required documents
3) Download payment slip, print & bring to Habib Metropolitan bank
4) Make payment, scan slip, upload to application and submit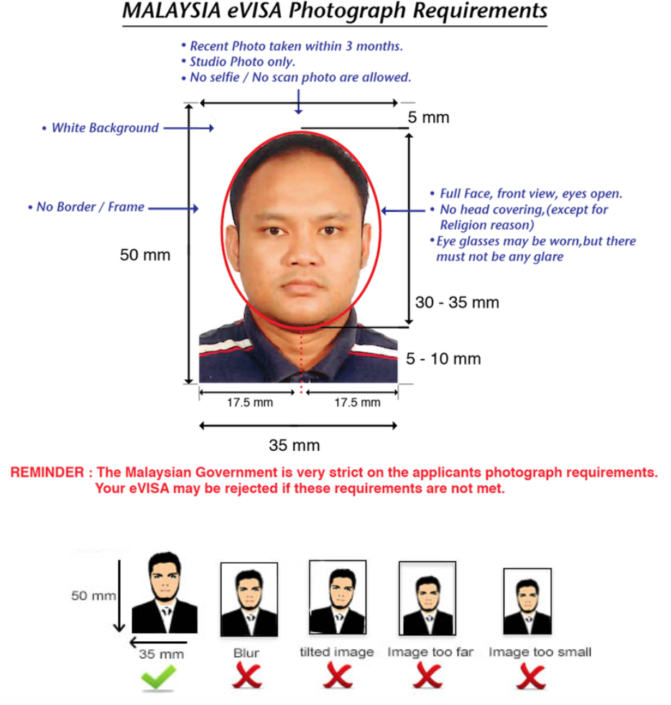 ---
Short Intro of Malaysia
Malaysia is a beautiful Southeast Asian country, situated near the equator. It is created by merging two different regions; one is Peninsular Malaysia & East Malaysia. Kuala Lumpur is its capital and Putrajaya is the administrative center. Malaysia was a British territory, and in August 1965, it became an independent country.
Malaysia is one of the biggest tourist attractions in the South East Asia and Malaysia tour package is one of the most searched items on the internet. Every year hundreds of thousands of tourists visited and explored this beautiful country. Malaysia truly has some of the fascinating tourist destinations in the world. Malaysia is a place of diversity and so many Malaysia holiday packages for visitors to explore.
Malaysia is a Southeast Asian country occupying parts of the Malay Peninsula and the island of Borneo. It's known for its beaches, rainforests and mix of Malay, Chinese, Indian and European cultural influences. The capital, Kuala Lumpur, is home to colonial buildings, busy shopping districts such as Bukit Bintang and skyscrapers such as the iconic, 451m-tall Petronas Twin Towers.
Capital: Kuala Lumpur
Dialing code: +60
Currency: Malaysian Ringgit
Cities of interest: Kuala Lumpur, Penang, , Langkawi and more
Official language: Malay
Tourism in Malaysia
Malaysia was once ranked 9th in the world for tourist arrivals. The Travel and Tourism Competitiveness Report ranks Malaysia 25th out of 141 countries overall.
In an effort to diversify the economy and make Malaysia's economy less dependent on exports, the government pushed to increase tourism in Malaysia. As a result, tourism has become Malaysia's third largest source of foreign exchange income, and accounted for 7% of Malaysia's economy.
Places to See in Malaysia
Kuala Lumpur
Genting Highlands
Cameron Highlands
Penang
Langkawi
Sabah & Sarawak
Areas to Stay in Malaysia
Kuala Lumpur
Bukit Bintang near Mono Rail train station is perfect place to stay. You will find all attractions nearby on walking distance.
Genting Highlands
I will recommend you to stay in Kuala Lumpur and take a day trip to Genting Highlands. You can get a bus from KL Central to cable car station then take cable car ride to Genting Highlands & return back to KL in evening, don't forget to get return ticket in advance.
Penang
George town is perfect place to stay in Penang Island for tourism purpose. You will find cheap local food and accommodations nearby.
If you have short time then I recommend you above in bold text.
---
Travel Tips
Free Hotel Booking for Malaysia
Watch this video to know how to get Free Hotel Booking for Malaysia Visa Processing.
---
Flight Reservation for Malaysia Visa
Watch this video to know how to make flight reservation for Malaysia visa application.
---
My Malaysia Travel Experience
Malaysia is divided into two parts (east & west) and is a beautiful country. I been East Malaysia once and West Malaysia many times, every time I been Malaysia, I enjoyed my every single day.
East Malaysia, also known as Sabah, Sarawak and Labuan or Malaysian Borneo, is the part of Malaysia on the island of Borneo, the world's third largest island. I loved visiting five small islands from Sabah and I'm sure you will love it.
West Malaysia also known as Malaya or Peninsular Malaysia. Kuala Lumpur is the biggest city of West Malaysia and famous attraction of tourists. I been Kuala Lumpur, Genting Highlands, Penang many times and enjoyed my lovely time there.
I traveled Malaysia-Singapore-Malaysia by road and train few times. It was a beautiful travel experience and I had opportunities to see beautiful green mountains and countries sides of both sides.
If you are planning to visit Malaysia, I'll recommend you to include Singapore and Thailand in your list, you can travel between these three countries by road or train, or if you wish to travel by plane then flights in this region are super cheap.
You can also include Vietnam, Cambodia or Laos in your list.
---
If you have any other questions, please let me know in the comments section below. And share this information with your friends and family if you want.